Vision&Value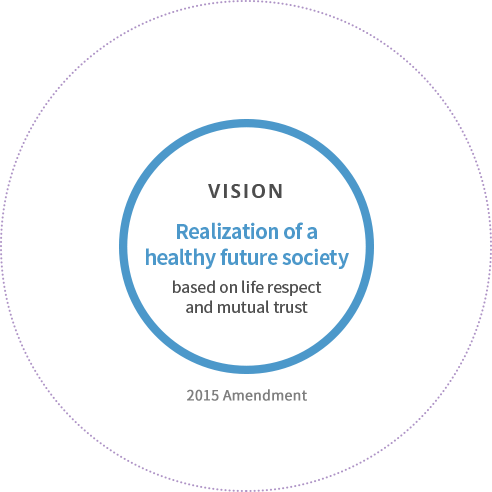 VISION
Realization of a healthy future society based on life respect and mutual trust 2015 Amendment
Life Esteemed Society

Transparent and fair
reliable society

Family-friendly
such that the work matches with the living

Dynamic knowledge society
that is available for the lifetime learning and activity

Embracing society
that respects diversity and cooperates mutually
We have mainly developed the following activities in order to share with the members of society and implement the value set on the MEERAE Forum Corporation.
MEERAE Forum holds forum to set and discuss core tasks in order to concretize the value.
MEERAE Forum proceeds with special lecture, exhibition and publishing through the talent share of members.
MEERAE Forum presents the risk in various fields as the social issue and accordingly, seeks the proper
countermeasure and alternative to publish related reports and develop a demonstration project.
MEERAE Forum deduces issues and spreads a social campaign to secure the healthiness of future society while
members become the leader.
MEERAE Forum realizes the networking of mutual survival through various exchanges between social levels and
generations.